At Gabby's Restaurant, we offer a menu chock-full of delicious lunch and breakfast options, as well as desserts. You can count on our friendly and knowledgeable wait staff to tell you about our current menu offerings and any specialties that you'll want to try out. We're proud to be a well-known destination for home-style cooking in Jasper, AL.
If you're looking for a country-style restaurant in Jasper, AL, look no further than our restaurant. We offer a number of quality dishes made with fresh ingredients in-house. Here are just some of our favorite menu offerings:
Catfish dinners
We offer full catfish dinners featuring delicious fish and impeccably selected sides. Don't forget to ask about our specials to learn more about our fish dishes.
Baked goods
We have homemade biscuits, pies and puddings available throughout the day. We can help you satisfy your sweet tooth or provide you with an excellent accompaniment to your meal.
Steaks and barbeque
Our menu offerings include ribeye steaks, as well as barbeque dishes. If you're looking for an authentic taste of Southern barbeque, you'll find it here!
Breakfast foods
We open for breakfast at 5:00am, and have a full range of quality breakfast foods available. Let us help you start your day right!
When visiting Gabby's Restaurant, be sure to ask about our daily specials or any unique seasonal options that may be on offer. Our friendly team members will be happy to assist you in finding a menu option that suits your tastes.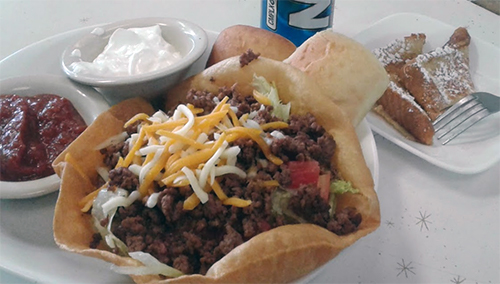 Contact Us
To learn more about our full menu of delicious, home-cooked foods or to inquire about our opening hours, reach out to a member of our friendly team today by calling us at 205-221-3470. We'd be glad to help you discover your next favorite menu item and can answer any questions you have about allergy information.